Varnishing and Coating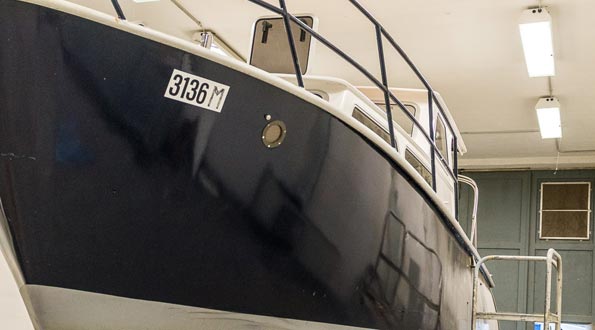 In modern boat building, paint below the waterline is referred to as antifouling and above the waterline it is referred to as painting. The reason for the distinction is the different demands placed on the surface.
Steel hulls can be stripped of old paint by dry or water jets. This is followed by the choice of a triple primer (at the same time rust protection) to which an adhesion promoter is applied which ensures that a twofold antifouling layer is permanently retained. A good alternative for sailing and fast motor boats is a thin layer Teflon-based hard antifouling, which is then sealed with a double layer VC 17. Coatings based on Teflon have the advantage that they are applied thinly and therefore hardly increase the weight of the boat, and can be applied all year round.
Depending on the boat, application and area, an individually adapted combination of the coatings is appropriate. Be sure to rely on our extensive experience and knowledge to advise on the best coverings for the Elbe and Oder areas. All antifoulings used by us (and approved for distribution in Germany) are not water-damaging!
Above the waterline, we use high-strength DD lacquers, which are suitable for both spraying and rolling.
Coating and varnishing work is possible all year round, because we have our own hall, which can be kept separate from the shipyard and kept dust free. With a height of 4.5 meters, almost every boat fits into the 126 square meter hall. Both numerous privateers, as well as the professional ships of the police and passenger ships, regularly entrust their coating work to us.
The Kuhnle shipyard will gladly take care of you on the boat, new paintings or other works above and below the water line. We will be pleased to advise you in detail about the choice of suitable antifouling. Services are also available in the Niderviller Marina.