Your shipyard at the Mürtiz
You can still reach us by phone, e-mail (info(at)kuhnle-tours.de) and WhatsApp (0398232660) as usual.
Our merchandise management/reception in the shipyard building is manned from Monday to Friday from 8 am to 5 pm. Please come by in person only if you have registered in advance by telephone or if you already have an appointment.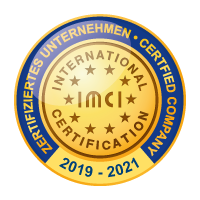 The Kuhnle Werft in the south of the Müritz is your partner in the departments of boat service, boat construction and marina service.
From the osmosis treatment to the new teakwood deck, we make your boat ready for the new seson. You don't have an own boat? We would like to built a houseboat for you.
Osmosis treatment

Benefit from our many years of experience in the field of osmosis remediation.

more information

Boat building

Details of our new and used boats can be found here.

more information

Cranes, berths and cleaning

Read more about our offers at the harbour.

more information
Top cover

From teak to the plastic deck in teak look - we will be happy to advise you!

more information

Boat building and carpentry

We are happy to implement individual wishes for you with the material wood.

more information

marinepool webshop

What we like to wear is the Marinepool polo shirt made of microfibre in the colour dark blue.

to the webshop